Ok, Indie Author Lovers – awesome news! Atria Books is touring #1 New York Times bestselling authors Jamie McGuire, Abbi Glines, and Colleen Hoover starting Monday, October 21st, and they're going strong all week long in 8 cities across the US, plus a new bonus stop on the East Coast at Mohegan Sun in Uncasville, CT on November 15th. These 3 ladies in 8 cities in 8 days, plus a new stop in the New England area at a CASINO! It's pretty exciting, right? If you haven't heard of these talented writers before, now's your chance to grab their books and meet them firsthand.
Please, please, PLEASE make sure that you are following these guys on Instagram, their pics and videos are hilarious!
Now for the tour stops!
All the TOUR EVENT RSVPs are at www.facebook.com/AtriaIndieAuthors/events You can RSVP if you're going! Check it out to see if they're going to be in your area.
Here are the Twitter Hashtags for the tour so you can keep up with the all the fun online: #AtriaIndies #JACTour (Jamie, Abbi, Colleen…cute!)
You can also keep up with the tour, and these authors on the "Atria Indie Authors" Facebook page: www.facebook.com/AtriaIndieAuthors
If you can't make it to an event, you can still get in on the action online! On Tuesday, 10/22, you can chat with these authors LIVE on the Atria Indie Authors facebook page. They'll be coming to you from Facebook's headquarters (super cool!), and all you have to do is wait for their post and start asking your questions!
Meet The Authors!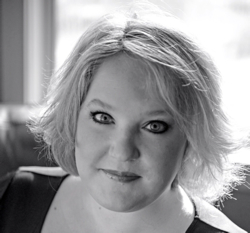 Abbi Glines is the author of The Vincent Boys and The Vincent Brothers in addition to several other YA novels.  A devoted booklover, Abbi lives with her family in Alabama.  She maintains a Twitter addiction at @AbbiGlines, is on Facebook (AbbiGlinesAuthor), and can also be found at AbbiGlines.com.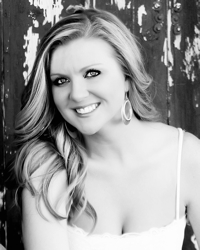 Jamie McGuire is the New York Times bestselling author of five other novels: Walking Disaster, Beautiful Disaster, Providence, Requiem, and Eden.  She and her husband, Jeff, live with their children just outside Enid, Oklahoma, with three dogs, six horses, and a cat named Rooster.  Please visit her at JamieMcGuire.com.
Colleen Hoover is the New York Times bestselling author of Slammed, Point of Retreat, Hopeless, This Girl and Losing Hope.  Colleen lives in Texas with her husband and their three boys.  Please visit ColleenHoover.com.
And now for the best part! Enter to win a prize package including 1 paperback copy of each of these books: LOSING HOPE by Colleen Hoover, TWISTED PERFECTION by Abbi Glines, and RED HILL by Jamie McGuire.
Giveaway!