I'm so excited to offer this giveaway to celebrate the upcoming release of  A Beautiful Wedding by Jamie McGuire. As we near the release of Travis & Abby's wedding novella, I'll have all sorts of fun posts to get us ready for the big day!
So today, in celebration of A Beautiful Wedding, we're focusing on something old. Our something old is still a favorite, though! I'm talking about Beautiful Disaster and Walking Disaster! For today's giveaway, all you need to do is tell me your favorite line from either of these books.  Enter your favorite line into the Rafflecopter, and a random winner will be chosen to win a copy of Beautiful Disaster and Walking Disaster!
I'll be sharing your favorites on Facebook, Twitter, and Instagram with the hashtag #BeautifulWedding, so don't forget to follow along with the fun!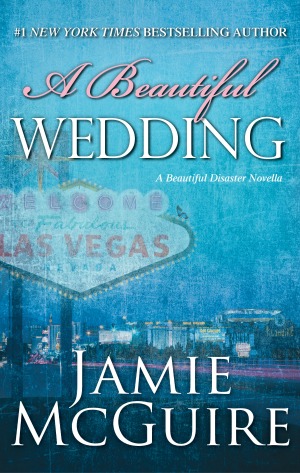 Pre-Order A Beautiful Wedding