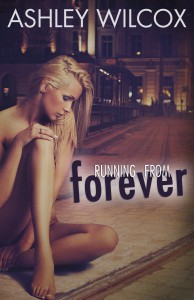 Recent college graduate, Kayla Reynolds was ready to leave the university, sorority life behind. Leaving her boyfriend of over three years, she packed her bags and moved four hours south to the big city…New York City.  Bright lights, streets that never sleep, and a business lifestyle that she yearned to have were all at her fingertips.
Kayla Reynolds was chasing her dream.
Determined and eager to make it in the corporate world, Kayla changed everything- her image, lifestyle, and outlook on life, putting her career first and her personal life second. That was until her first day, the first time she got a glimpse of Miles Blackwell. Corporate CEO and part owner of ETV, and not to mention, incredibly handsome, Miles Blackwell took Kayla by surprise, stealing her heart as he did.
But nothing had ever come that easy for Kayla. Life had always seemed to have a personal vendetta against her, stepping in when everything seemed too good to be true, reminding herself of whom she really was. It wasn't until she met Merrick Drake that she realized when to stop; when running was no longer an option. For the first time in her life she had someone she could relate to; someone who wouldn't judge- who saw the person she was inside. She and Merrick connected…on more levels than one.
When life was too much to handle, they ran.
But there was only one person that could make Kayla stop for good. Only one man that made her want to stay.
Would Kayla finally stop running or would it all be too much to handle?
From The Mind of Mo
First, let me preface this by saying that although this book is #5 in the Forever series, it's more of a spinoff, and you do NOT have to read the other Forever books to enjoy this one. OK, PSA over!
I really enjoyed this book. It was really uniquely put together, I thought, as it was told in several different parts. It's an interesting approach, and I felt it helped the reader get deeper into each character.
I'm not gonna lie, at first, I wasn't really feeling Kayla. The way she left her old life before starting over in New York made me feel some kinda way. I thought she was being immature, and I didn't agree with the whole situation. Enter Miles.  I LOVED Leah and Kayla's banter about romance novels and men in elevators. Cracked.Me.Up.
At first I thought Kayla was moving too quickly with Miles, but I could see how she couldn't resist him, I know I couldn't! I really liked them as a couple, and I forgave her a little for how she treated Trevor.
I've got to tell you, though, Ashley really got me with this book. Once you start, she'll reel you in, too! I was going along, minding my own business, thinking that I would head to bed once I finished this chapter. Then, BOOM. Ashley dropped the hammer. MILES! MADDY! TREVOR! KAYLA! It was like a dozen bombs went off in my head, and I knew I was in for the long haul. There would be no rest until I knew how this whole story played out.
And then there is Merrick. **sigh** I loved Merrick. I think I liked him more than Miles, probably because he was a "regular" type of guy, I could relate to him more. I thought his and Kayla's relationship was amazing, and I'm SO happy with the way it played out. Ashley could have taken that down a road that would have left a bad taste in my mouth, but she paired them perfectly!
The last chapter? Perfection. LOVED the peek back into Merrick's mind as well. All in all, I thought this was a great story. There were a few things I would have like to see that we didn't, but that didn't take away from the story at all.  I loved the story and the characters, and I am anxiously awaiting Ashley's next book!
Meet Ashley!
Some may consider me a jack of all trades, but I consider myself well rounded.
 I've waitressed, styled hair, answered phones and,
most recently, worked full time as mom to my two beautiful little boys. 
Then there was this book… Everyone and their brother started talking about this book series titled Fifty Shades of Grey by EL James. I didn't really pay attention to the craze at first, since I wasn't a big reader- okay, I didn't read at all. But curiosity got the best of me, so I downloaded it to my kindle. 
I was immediately hooked. I read the whole series in three days. Yes, three books in three days.
I kept finding all these great books that I HAD to read (just ask my credit card!).
 Then I started hearing voices. Voices that turned into stories; stories that were begging to get out of my head.
I started writing them down on scraps of paper. Then I transferred them to my computer. Before I knew it, Planning on Forever was born.
The voices in my head are still talking, so I'm still writing.
Facebook ♥ Twitter ♥ Goodreads ♥ Website
Giveaway!