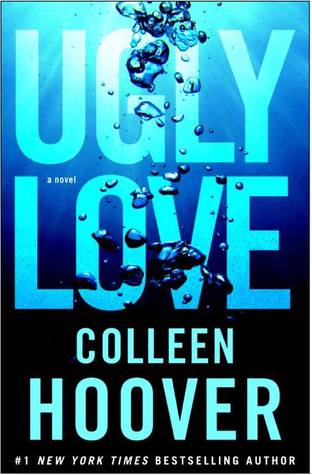 Ugly Love
Atria Books
ARC provided by publisher to facilitate this review.
When Tate Collins meets airline pilot Miles Archer, she doesn't think it's love at first sight. They wouldn't even go so far as to consider themselves friends. The only thing Tate and Miles have in common is an undeniable mutual attraction. Once their desires are out in the open, they realize they have the perfect set-up. He doesn't want love, she doesn't have time for love, so that just leaves the sex. Their arrangement could be surprisingly seamless, as long as Tate can stick to the only two rules Miles has for her.
Never ask about the past.
Don't expect a future.
They think they can handle it, but realize almost immediately they can't handle it at all.
Hearts get infiltrated.
Promises get broken.
Rules get shattered.
Love gets ugly.
This is not going to be your ordinary book review. Reading this book was a journey for me, an experience. I want you all to get the full scope of the odyssey that was Ugly Love by one Colleen Hoover. Consider this a chronicle, a memoir, if you will. The Diary of a Mad, Mad Blogger.
DAY 1 – In Which I Receive The Ugly Love ARC
This was an ordinary day, not unlike the ones before, or following. But THEN. I hear it. Music descends from the heavens, and cartoon birds perch themselves on my laptop. Curious as to what is going on, I look at my computer, and I hear the angels singing. My ARC of Ugly Love has arrived. I proceed to weep with joy. Squee-fest with other bloggers ensues.
However, I am a mature person, a grown-up blogger who must abide by her commitments. So I refuse to start said book, as I am already in the middle of another book, and I know, I KNOW, that if I start Ugly Love, I will not be able to put it down. It IS a Colleen Hoover book, after all.
DAY 2 – The Maelstrom
Holy shit, this is a bad day. I have gotten literally NO sleep the night before, and am in work at 5:30 AM. After a full shift on my feet, I am beyond tired, and my back is screaming in pain. Reading was the furthest thing from my mind when I finally got back to my house 12 hours after I had left it.
I get home, grunt at my children, and immediately go to my room, take off the pants AND the bra (yeah, I went there) and climbed into bed.
DONE.
I.WAS.DONE.
As always, it's unavoidable to me. The siren's song of the kindle. Whisper soft, yet I hear it like a cannon blast. "Read me, Mo! You know you want to! It'll make you feel good!" And as always, I am a weak, weak woman when it comes to Kellan The Kindle. So I pick it up. I open the cover, and tentatively enter my unlock code. I think to myself, "Self, just a little. Just a few chapters, then I am going to lapse into a well-deserved coma."
I close the Kindle. Colleen Hoover has done it again. Her words have wholly altered me, mind, body, and spirit. I can't explain what I've done or where I've been the past few hours, and the only thing that is in my mind is WOW.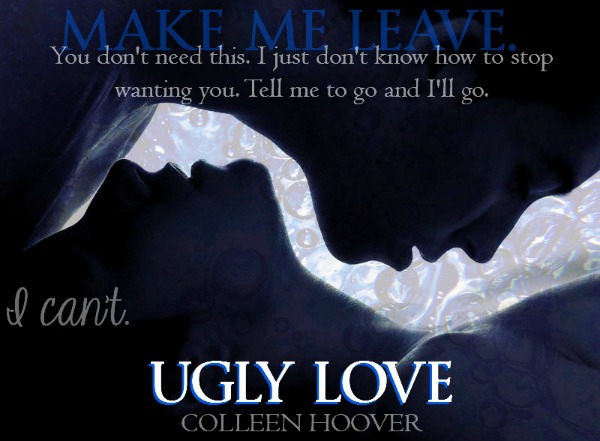 EPILOGUE – From The Mind of Mo
Hoover brings us an all-consuming story of love, and how it has the power to cast us into hell, but also deliver us back to paradise. Her characters are seemingly simple on the surface, but what lies beneath is anything but.  I didn't love Miles and Tate off the bat. They were closed off, and hard for me to connect with. Not fully understanding the reasoning or motives behind their actions frustrated me at times, and more than once, I wanted to shake one or both of them. But their story was compelling, and I needed to know more.
The way Colleen blended together the past & present, as well as different points of view, was fabulous. Miles' POV can only be called amazing. My affection for him grew with each chapter, until I LOVED the boy that he was, and was filled with hope for the man he would become. Tate had a hidden strength that I didn't fully appreciate at first, but I came to admire her as well.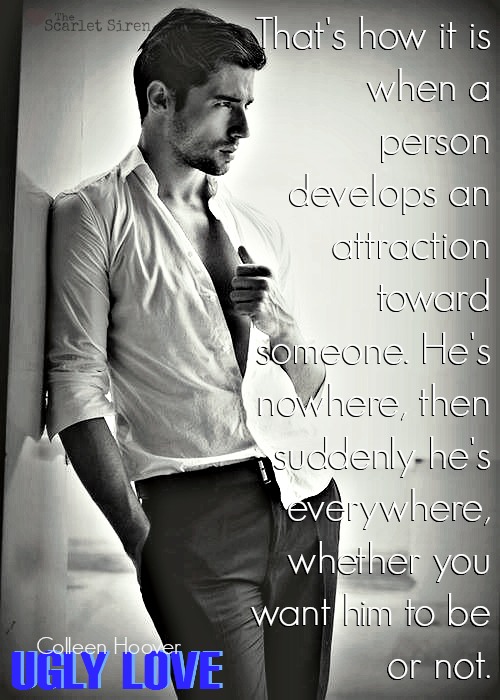 When Tate & Miles' story really starts to unfold, the true beauty of this story shines through. We see the grip that the past has on the both of them, and come to find out why it is damn near impossible to move on from it. I truly didn't know if love would be enough for this couple. Some things are just insurmountable.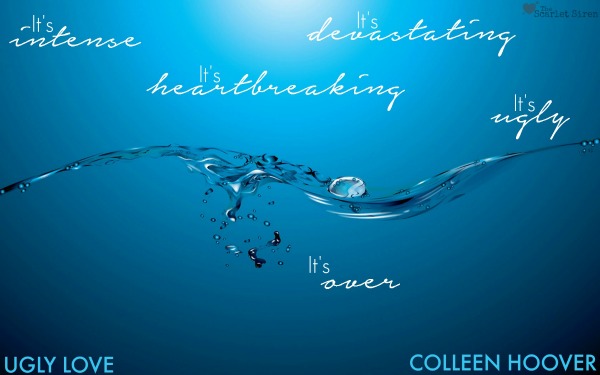 Colleen Hoover doesn't write your typical love story. Each paragraph has a depth of emotion, every word a nuance, lyrical prose strung together to create soul-deep emotion. Her writing is addictive, but subtly so. By the time you realize you're hooked, you're in far too deep to turn back. Flowery compliments? Hell yes. This is the kind of reaction that Colleen inspires in a reader. She is so much more than just an author, she is a true storyteller.
Buy the song – Ugly Love by Griffin Peterson
Meet Colleen Hoover
Colleen Hoover is the New York Times bestselling author of Slammed, Point of Retreat, This Girl, Hopeless, Losing Hope, Finding Cinderella, and Maybe Someday. Colleen lives in Texas with her husband and their three boys.  Please visit ColleenHoover.com.