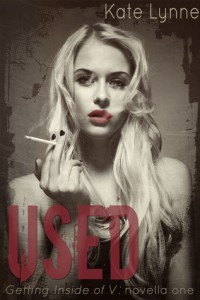 The name's V. I'm beautiful in every sense of the word physically. But on the inside, I'm a black pit.
If you're expecting a happily ever after, a white picket fence and 2.5 kids; then this isn't the story for you.
There aren't any happily ever afters in the works for me or those whose lives I poison.
I hold the key to my pleasure and I'll be damned if I ever give it up again.
God forsake those that stand in my way of ultimate gratification.
You may regret me, but you'll never forget me.
Use or Be Used, there are no other options.
Used is Book One of the Getting Inside of V series, currently slated to be a three-book series. And the warnings are NO JOKE!
*This story contains dirty words, dirty sex and an even dirtier twist.*  Truth. 100% truth!
Meet Kate!
23 Years Young.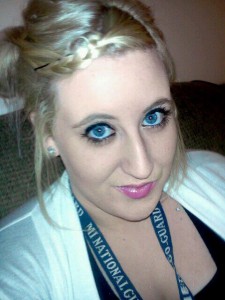 Manager for an assisted living program working with mentally challenged adults.
Currently pursuing my degree in Music Therapy.
Loves Music, writing and reading.
Has a cockapoo dog named Jezebella that is closest thing I have to a child. She's a handful, but I love her.
Currently resides in Michigan, USA.
Addicted to Lip Gloss, Oreos and Sleep.
Facebook  ♥ Twitter ♥ GoodReads ♥ Amazon Author Page
Giveaway!