Each morning (or afternoon), I wake up, have a good stretch, leisurely wander to the window, draw the curtain, and look out into the morning (afternoon?) sun. I blink, take a look at my surroundings, and think to myself, "DAMMIT! This is NOT Rosemary Beach! I'm still in Philly!" Then I cry a little and go back to bed.
Since I can't go live with the beautiful people down in Rosemary, I guess I'll just have to do the next best thing and bring you the cover of the next installment in Grant & Harlow's story, One More Chance! (With Abbi's help, obvs)
In Take a Chance, #1 New York Times bestselling author Abbi Glines gave us the story of Grant, who first captured the hearts of new adult readers in Fallen Too Far, and Harlow, the woman who stole his own. Now comes One More Chance…
Grant Carter did everything in his power to convince Harlow Manning that he was a good guy. More than a smooth-talker. Someone she could trust. He had to overcome his reputation as a playboy, and his history with Harlow's half-sister, Nan, a woman with a reputation of her own.
Harlow had taken the chance, falling fast and hard for the man who thrilled her with his all-consuming desire. After a lifetime of avoiding bad boys like Grant, she had opened herself to the possibilities of love…
But a life-changing secret has torn them apart, and now both must decide if they have enough fight to make it work—or if the pain of betrayal has permanently destroyed their future.
One More Chance will be released in eBook and paperback on September 2, 2014.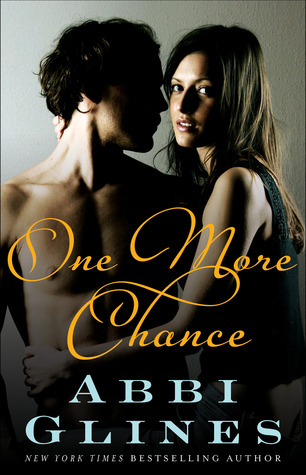 Preorder One More Chance by Abbi Glines
Giveaway!
Meet Abbi Glines
Abbi Glines is the New York Times, USA TODAY, and Wall Street Journal bestselling author of the Rosemary Beach, Sea Breeze, Vincent Boys, and Existence series.  A devoted booklover, Abbi lives with her family in Alabama.  She maintains a Twitter addiction at @AbbiGlines and can also be found atFacebook.com/AbbiGlinesAuthor and AbbiGlines.com.