When:
November 19, 2013 – November 21, 2013
all-day
2013-11-19T05:00:00+00:00
2013-11-21T05:00:00+00:00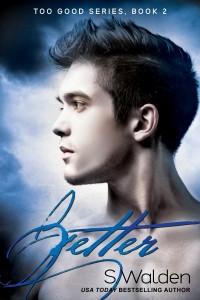 Their relationship has been exposed, and now their lives are changed forever.
For Cadence Miller, the fast track to adulthood proves intimidating and frustrating. She's a little girl lost—abandoned by her family and uncertain of her future. She doesn't think she "fits" anywhere. She's eighteen. She wants to be older. And the result is both comical and heartbreaking.
Mark Connelly will do anything to provide Cadence a stable, loving home—to be her protector. But he's just as broken and lost, and his heart won't let go of his past so easily. He knows he should share his secret with Cadence. He should trust that she'll understand. But what if she doesn't? What if their love doesn't grow stronger?
What if it doesn't get better?