When:
October 15, 2013 – October 16, 2013
all-day
2013-10-15T04:00:00+00:00
2013-10-16T04:00:00+00:00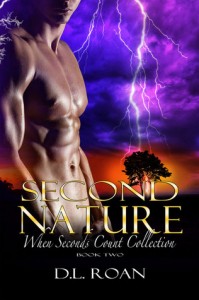 Former operative, Grant Kendal, has spent his life hunting the shadows of evil. He can feel it changing him; twisting him into the very thing he despises. A mindless killer.
Thalia Brezlin is a marked woman, hell-bent on revenge. She is haunted by the nightmares of her past. A past that lies in wait to destroy her. When she washes ashore Grant's desolate island of exile, beaten, stabbed and clinging to life, their worlds collide.
Follow them across Africa, Madagascar and India into the underworld of human trafficking. Where innocence isn't lost. It's stolen.
Passion will rage, rules will be broken, lives will be shattered and the truth will be revealed. Survival is Second Nature.
WARNING: Second Nature is a contemporary erotic romance and contains explicit sexual content, adult language and graphic violence. Recommended for the adult reader only. While Grant's story can certainly be enjoyed on its own, the author recommends becoming better acquainted with him and his journey by experiencing his debut in Second Chances (When Seconds Count, #1)