When:
September 2, 2013 – September 3, 2013
all-day
2013-09-02T04:00:00+00:00
2013-09-03T04:00:00+00:00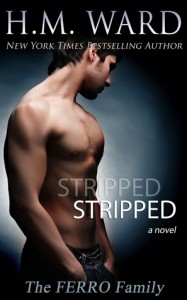 The V Card. Virgin. Most of us want to punch that sucker ASAP, and hide the fact until then, but not Cassie Hale. Three years ago she frickin' covered hers in glitter and laminated the thing, proudly telling me that she's waiting for the perfect guy.
So when I see her half naked, tangled together, rolling around on the floor with another stripper, I'm kind of shocked. Okay, that's an understatement. I'm enthralled. I have to know what cracked her picture perfect world and landed her here, and I hope it's something horrible-an event that broke her the way she broke me. Because, that's who Cassie Hale is–the woman who stole my heart and crushed it in her hand.