When:
September 17, 2013 – September 18, 2013
all-day
2013-09-17T04:00:00+00:00
2013-09-18T04:00:00+00:00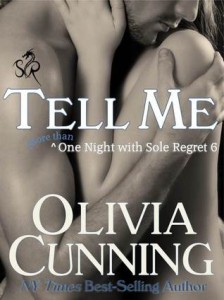 Book Six in the One Night with Sole Regret series.
This novella is 60,000 words long and includes an extra night, because one night with Force just isn't enough.
He had planned a perfect weekend for her…
Gabriel "Force" Banner has been unable to get a certain sexy accountant out of his head. Sole Regret's inventive drummer has created big plans to keep sweet Melanie entertained all weekend long. Unfortunately, Melanie arrives for their rendezvous with a bit of baggage that just might ruin their fun.
She didn't mean to make things difficult…
Melanie wouldn't blame Gabe if he left her at the airport with her bit of baggage, but he's determined to make their limited time together work. When they leave behind the bustle of New Orleans and the rock 'n' roll scene to visit his serene oasis outside of Austin, Texas, their romantic weekend seems to be back on track. But life has a way of butting in at the worst possible times.
Can they learn how to support each other in the face of adversity or will reality destroy their budding relationship before it even takes flight?