When:
August 6, 2013 – August 7, 2013
all-day
2013-08-06T04:00:00+00:00
2013-08-07T04:00:00+00:00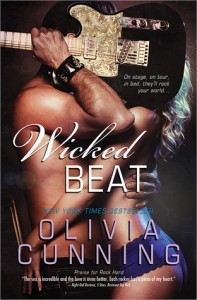 From the moment he lays eyes on Sinners' new front of house soundboard operator, drummer Eric Sticks knows he has to make Rebekah his. Unfortunately, she's too busy trying to seduce guitarist Trey Mills to pay him much attention.
Rebekah never planned to fall for the tall, goofy drummer with the weird sense of humor and a heart the size of the galaxy. But Eric makes her laugh and his constant attention makes her feel sexy and irresistible–exactly what she needs after the things her last lover said to her.
A woman who gives as much as she takes, Rebekah makes Eric feel like a total stud–exactly what he needs after surviving a decade of watching the incredibly talented members of Sinners from the wings.