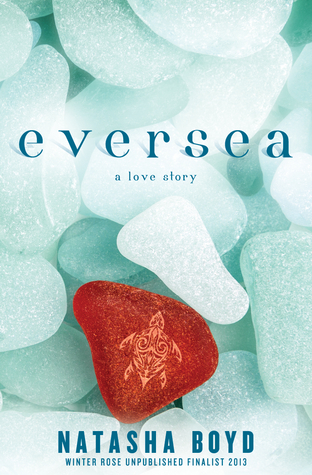 Eversea
Eversea, #1
ARC provided by author to facilitate this review
An orphaned, small-town, southern girl, held hostage by responsibility and self-doubt.
A Hollywood A-list mega-star, on the run from his latest scandal and with everything to lose.
A chance encounter that leads to an unlikely arrangement and epic love affair that will change them both forever.
When his co-star and real-life girlfriend is caught cheating on him with her new director, A-list hottie, Jack Eversea, finds himself in sleepy Butler Cove, South Carolina. Jack hopes the sultry southern heat in this tiny coastal Lowcountry town will hide him not only from the tabloids and his cheating girlfriend, but his increasingly vapid life and the people who run it. He doesn't count on meeting Keri Ann Butler.
Keri Ann has relied on herself so long, dealing with her family's death and the responsibilities of keeping up her family's historic mansion, that boys and certainly the meager offering of eligible boys in Butler Cove, have never figured into her equation. But fate has other plans. Suddenly face to face with the man who played the movie role of her favorite fictional character, Jack has Keri Ann yearning for everything she has previously avoided ... and Jack must decide whether this funny, sassy girl is worth changing his life for, before his mistakes catch up to him.
Wow…let me start off by saying that this series ranks HIGH on the Swoon Scale (that's totally a thing) And can I say how damn PRETTY these book are??!?!?! I'm going to share my thoughts on both books in this series, so get comfortable!
Eversea by Natasha Boyd
What a sweet, romantic, wonderful story Natasha Boyd has given us! I loved the setting of this book. A small, sleepy, South Carolina town, we really are able to get a feel for where our story takes place. And Keri Ann? LOVED her. I got a Sookie Stackhouse vibe from her (and I ADORE book Sookie), that plucky girl, living in the old family home, dealing with the various colorful characters in her small town. Hell, I would even read a prequel book focused on her and the town!
Enter Jack Eversea. Whoa. How much do I love Jack? (hint: It's a lot) Hollywood mega-star, hiding away from the public in this idyllic little town. Bet he didn't anticipate running to Keri Ann! What I love about Jack is that underneath all the Hollywood stuff, he's really a regular, down-to-earth guy. You can tell he feels connected to Keri Ann pretty early on, and I loved watching their relationship develop.
One thing I really enjoyed was the fact that Keri Ann was (wisely) hesitant about starting anything with Jack. Yes, she was (very) attracted to him, and yes, she cared for him, but she was trying to use her head above her heart, and realized that more likely than not, this would be nothing more than a quick fling, and she would be left with a wounded heart once he left town.
But she meant so much more than that to Jack, and that just caused me to fall more in love with him.
Natasha's secondary characters are fun, too! I loved Jazz, she seems like somebody I could be friends with.
One thing that I guess I could list in the "con" column, was the "twist" in the last 25% of so of the book. I kinda saw that coming, and predicted how that all would go. But that didn't detract from the story for me, and I was interested to see how the whole thing played out.  Did I mention how much I LOVED being in Jack's head at the end of the book? (You know how much I love the male POV).
The ending leaves us DESPERATE for more. That's why I'm so glad I already had…
Forever, Jack by Natasha Boyd
We pick up on their story several months after circumstances have torn the couple apart. Keri Ann is finally coming into her own and moving on with her life. Though her love for Jack is just under the surface, all the time.
She's picking up the pieces, and finally doing the things she's always wanted to do. But when Jack Eversea comes sweeping back into your life, what's a girl to do? Keri Ann gets a high five for NOT being that girl who just takes his explanations and runs back into his arms. Oh, no.
She may have understood the situation, and forgiven him, but she wasn't about to give up the life she's worked so hard for. I freaking LOVED that about these books! She's a woman in love, but she doesn't let that love overtake everything about her.
I also high-fived Jack for not expecting that of her! He wants her in his life, but he's aware of what that entails, and doesn't want the craziness of the Hollywood machine to taint her.
But a love like theirs cannot be denied…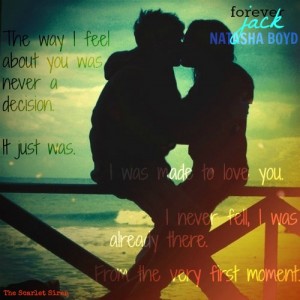 I love Jack's protectiveness over Keri Ann. He's so determined to shield her from the madness that is his life. However, even though she struggles with is, she's willing to do what she has to to be by Jack's side.
Even when the past threatens to ruin this new relationship, the two are bound and determined to stay together.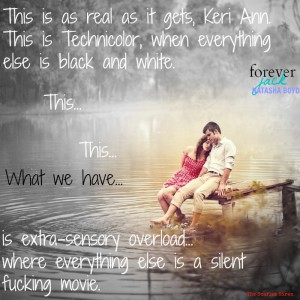 Again, I have to say that I love the secondary characters that Natasha Boyd creates in this little world. Jazz is still a trip, I adore Joey, and Colt was such a gentleman, I was so impressed by him.
I was so moved by the parts of the book that dealt with Jack and his past. I admired him so much for all that he has accomplished after what he went through, and his ability to deal with all of that.
Amazon ♥ Barnes & Noble ♥ Goodreads
All in all, I thought this was a wonderfully sweet story. Natasha Boyd paints such a wonderful and realistic picture of the small-town girl who falls in love with a world-famous star. The writing flowed so well, I was lost in the story, it truly read like a movie in my mind. A wonderful epilogue tied the story together nicely, and I was all warm and fuzzy after reading these books.
Giveaways!!!
a Rafflecopter giveaway
  a Rafflecopter giveaway
 Meet Natasha Boyd
Natasha Boyd is a writer with a background in marketing and public relations. She holds a Bachelor of Science in Psychology, and lives in the coastal Carolina Lowcountry, complete with Spanish moss, alligators and mosquitoes the size of tiny birds.  She has a husband, two sons and a host of scared relatives that worry the next book will be about them.  She is a member of Georgia Romance Writers, Romance Writers of America and Island Writers Network, where she has been a featured speaker. Forever, Jack is the sequel to her award-winning and first full-length novel, Eversea.
https://www.facebook.com/authornatashaboyd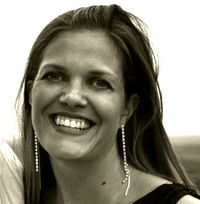 http://pinterest.com/lovefrmlowcntry/
twitter @lovefrmlowcntry
http://www.natashaboyd.com
http://eversea.tumblr.com
instagram @lovefrmlowcntry