You.GUYS. I am beyond excited to bring you this exclusive excerpt event to celebrate the release of Jamie McGuire's new novel, Red Hill.
I'm a big-time zombie lover from way back. We're not just talking about picking up on the trend after Zombieland came out. No, I'm an OG zombie chick, who still has black & white George Romero movies on VHS! Naturally, I was excited as hell for this book!
I know that you're all, "Shut it, Mo! I just wanna read the excerpt! Get on with it, woman!' Your wish is my command, dear reader! Click on the button below to open up your sneak peek of Red Hill!
I know. I KNOW, right?!?!?!?! I can hear you now, cursing me for being such a tease. Well, I'm not THAT mean. Your girl Mo has a little bit more for ya!!
Read the rest of this advance preview of "Red Hill"!
So you've got your pre-order in now, right? Red Hill releases on October 1, and trust me when I say that this book is NOT to be missed. Watch this space in the next few days for my full review of this incredible book!
Pre-Order Red Hill Today!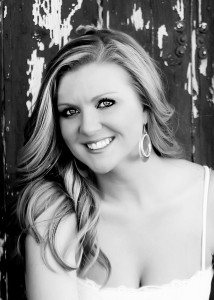 Jamie McGuire is the New York Times bestselling author of five other novels: Walking Disaster, Beautiful Disaster, Providence, Requiem, and Eden. She and her husband, Jeff, live with their children just outside Enid, Oklahoma, with three dogs, six horses, and a cat named Rooster.