Illicit
ARC was provided by the author to faciliate this review.
I was never supposed to see him again.
One night of passion with a complete stranger.
My last tryst before senior year.
But I was lost the moment his tempting lips were on my skin.
His intense touch on my body.
It should have ended there.
But he's not a stranger.
He's my history teacher.
And wanting him is against the rules.
Off limits.
Forbidden.
Illicit.
Illicit by Ava Harrison features one of my very favorite tropes in the romance genre; the teacher/student relationship. This book is intense, the characters dynamic, and their connection sizzling.
While the genesis of the couple's relationship is one we've read before, Harrison writes an intimate and powerful beginning for Carson & Lynn.
Told in dual POV (my absolute fave!), Illicit deals with more than just the dynamics of the teacher/student affair. Both Carson and Lynn have significant issues following them, and I admire the way Ava helped the characters explore them, paying special attention to the power of seeking help when you need it.
While I loved Carson and his protective nature, I couldn't quite get behind Lynn. She was too dramatic & immature for me, which should be a given for someone her age, but she grated on me at different times throughout the book.  Her emotions tended to turn on a dime, and it gave me whiplash.
I did enjoy the two as a couple, their connection, their need for one another is palpable, and Ava Harrison writes some seriously sexy scenes.
Some of the drama seemed a little too "manufactured" for my tastes, and wrapped up a little too neatly, but this was an enjoyable read and a solid entry into one of my favorite subgenres. I was fully engaged throughout the book, and was swept away by some seriously swoon-worthy moments.
This was my first Ava Harrison novel, but it won't be my last.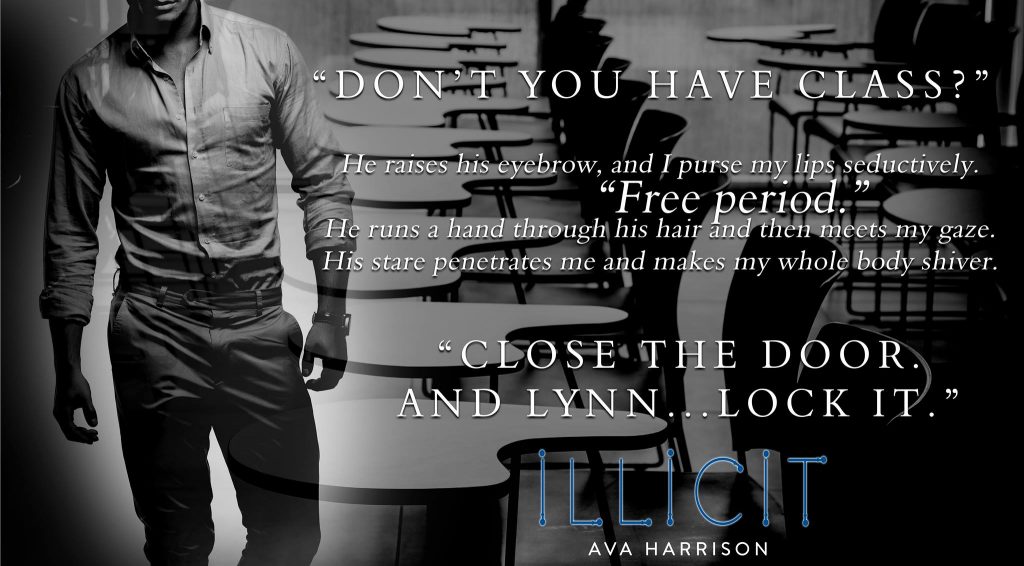 GIVEAWAY
Meet Ava Harrison

Ava Harrison is a New Yorker, born and bred. 
When she's not journaling her life, you can find her window shopping, cooking dinner for her family, or curled up on her couch reading a book.
Newsletter / Facebook / FB Group / Goodreads / Twitter / Instagram / Amazon