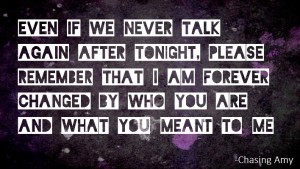 Imagine, if you will, 700 ravenous readers converging on New York City, ready to unleash the full power of the fangirl on their favorite authors.  Add in laughs, hugs, vodka-soaked gummi bears, and copious amounts of Fireball, and you have Romance Riot.
I was lucky enough to spend the entire weekend in NYC to attend the signing, and it was worth every penny of my overpriced hotel stay.
This was my first time volunteering at an event, and it was interesting to see things from that angle. Every author I got to talk with was so nice, so approachable, and not at all disturbed by my creepy grin and clammy palms as we shook hands.
I am always in awe of the authors and their work at these events, but above all, I love the COMMUNITY at these signings. Being surrounded by people I can relate to on this level is nothing short of amazing, and always makes me happy in a way that few things can.
I know that there is frequently drama, bickering, and various types of turmoil, but all of that fades into the background when you're at an event like this. No matter all the other bullshit, we're a family. Sure, this family may be chock full of those weird second cousins that nobody likes to talk about, but we're a family nonetheless.
Every time I go to an event like this I meet new people, I learn new things, and my heart grows just a little more.
Apparently, my hair was it's own entity at this signing, lots of people wanted to touch it! I'm thinking of securing my hair a table at the next signing. She'll be happy to sign your conditioner bottles!
The most amazing thing for me this time around were the amount of people that sought me out, telling me how happy they were to meet ME! Readers, bloggers, and authors alike. I was floored! Silly, obnoxious, little old me. It was beyond my comprehension, really.  People I respect and admire, people who make me laugh, make me cry, people who piss me off, and they were excited to hug me. I had a serious case of the warm & fuzzies, and it wasn't just the cocktails talking.
Being a part of this bookish family has changed my life for the positive, and each and every one of you are sisters of my heart (and a few brothers, too!) Even if I haven't been lucky enough to meet you in real life yet, I am honored to know you, to work with you, and to call you a friend. Never stop being you, and make sure you kick my ass if I ever stop being me.
Let's rock the next signing even harder!!