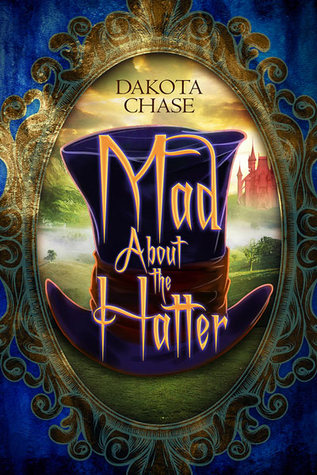 Mad About The Hatter
Purchased on Audible.com
Joel Froomkin
This isn't his sister's Wonderland….
Henry never believed his older sister, Alice's, fantastic tales about the world down the rabbit hole. When he's whisked away to the bizarre land, his best chance for escape is to ally himself with the person called the Mad Hatter. Hatter—an odd but strangely attractive fellow—just wants to avoid execution. If that means delivering "Boy Alice" to the Queen of Hearts at her Red Castle, Hatter will do what he has to do to stay alive. It doesn't matter if Henry and Hatter find each other intolerable. They're stuck with each other.
Along their journey, Henry and Hatter must confront what they've always accepted as truth. As dislike grows into tolerance and something like friendship, the young men see the chance for a closer relationship. But Wonderland is a dangerous place, and first they have to get away with their lives.
Alice in Wonderland is one of my favorite books, and I'm always down for Wonderland expansions, retellings, fanfics, I'm here for it all. Mad About The Hatter by Dakota Chase was a ridiculously fun entry into the genre.
I needed a change of pace from my normal romance reads, so when I found this book on Audible, I was immediately intrigued. With one of my favorite narrators, Joel Froomkin, performing this story, I was pretty sure it was going to be a win for me.
And a win it was! This story felt true to the Wonderland experience, and it was a joy to revisit characters I've loved for so many years. With plenty of giggle-worthy moments, Hatter & Henry's journey was captivating and confusing, their burgeoning romance adorable, although I would have liked to see more of them falling for one another.
The narration was stellar and added so much to this story. Each of these quirky characters was unique and expertly portrayed, making this story really come alive.
Wholly entertaining, this story was just what I needed in my reading life right now. Now I need a sequel with Hatter's next adventure!