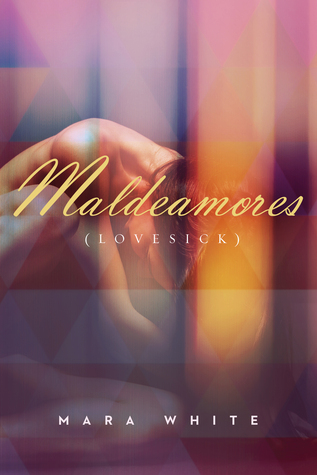 Maldeamores (Lovesick)
I purchased this book on my own.
Belén: I've loved Luciano ever since I can remember, desired him before I even knew what it meant. He's always been the only man in my life—my constant protector, and his rejection only intensifies my need.
Luciano: I've never known a love more fierce than the one I feel for Belén. But I force myself to deny her no matter how much it hurts.
Our love is a sickness and both of us are infected.
Because there's no cure for being from the same family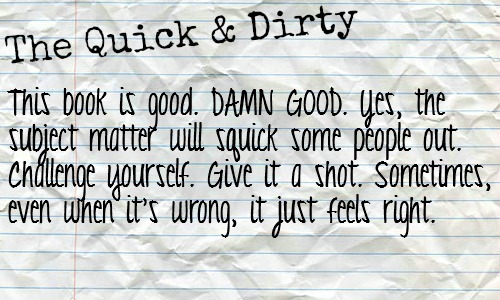 If you've followed my little blog for any length of time (and if you have, thank you!), you know that I love a good forbidden love/taboo romance story. As a reader, my very favorite books challenge me. They make me question what I know, what I believe, and they make me FEEL.  Mara White hit all of these points for me.
Before this book, I was unfamiliar with Mara's work. My girl Joanne from Have Book Will Read told me she was reading Maldeamores, and after I looked it up, I knew that I had to read it. I first downloaded the sample, and I one-clicked as soon as I finished it. I proceeded to check out of life for the entire day, and I have not one regret.
The story of Luciano and Belen wrapped me up, drew me in, and refused to let go. For a few hours today, I was on that street corner in Washington Heights. I could feel the sultry summer heat while on the playground, and I could hear the music wafting from the windows while sitting on the stoop of the apartment building. Mara White's rich and vivid story telling places a reader IN the story, rather than making them a casual observer.
Reading this book was a real journey. It's a tale of true love, family, and ultimately, sacrifice. There were several scenes that had me squirming. I was questioning myself when I wanted Bey & Lucky to run away together and live happily ever after, but I was angry when I realized they couldn't. I didn't know how to feel when something so "wrong" felt so right.  My heart was in my throat, my stomach was in knots. This book had a real and physical effect on me. The writing was very authentic, and the story was definitely had me running the gamut of emotions. I laughed, I cursed, I cried. Oh, how I cried.
I know that the subject matter in Maldemores will make this book a hard sell to some readers. However, I challenge you to read it. You might be surprised at how easily this book will change your thinking and claim your heart. It wasn't always easy to read, and I'm sure it definitely wasn't easy to write. But I feel like the story of Luciano and Belen HAD to be told.  Their bond goes deeper than family, deeper than mere love interests. Their connection is soul-deep, transcends the fictional world they live in, and will eventually bring you to your knees.
Meet Mara White
Mara White is a contemporary romance and erotica writer who laces forbidden love stories with hard issues, such as race, gender and inequality. She holds an Ivy League degree but has also worked in more strip clubs than even she can remember. She is not a former Mexican telenovela star contrary to what the tabloids might say, but she is a former ballerina and will always remain one in her heart. She lives in NYC with her husband and two children and yes, when she's not writing you can find her on the playground.