This Memorial Day, while you're celebrating with your family, enjoying the nice weather, maybe a barbeque or two, don't forget to take a few minutes to remember and thank our brothers and sisters in the Armed Forces. My husband is a disabled veteran, and many people in my family were in the military, so it's always important to me that the people that sacrifice so much, and receive so little in return, are recognized for all that they do.
Maybe you're looking for a military-inspired read to keep you company on this long weekend, as well! Take a look at some of my favorite books featuring military heroes! Don't forget to comment with some of your favorite military romance books, as well!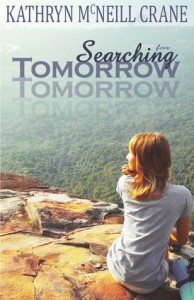 Searching For Tomorrow by Kathryn McNeill Crane
A truly touching story of a woman who lost her husband in combat, and her struggles to carry on as a mother to her three girls. A love story in the truest sense of the word. (words?)
Read my review of Searching For Tomorrow
Everything I've Never Had by Lynetta Halat
If you've followed the blog for any length of time, you know of my deep and abiding love for Adrian Hebert. In this book, we get a glimpse of the after-effects of deployment, not only on the service member, but on the family that awaits him at home.
My Review of Everything I've Never Had
What can you say about Cabe "Hawk" Delgado? One of my top BBFs, he flew Black Hawk helicopters in the Army. He's seen some shit. He's done some shit. And now he puts everything on the line for Gwen. A total badass, and one hell of a man.
The Education of Sebastian/The Education of Caroline by Jane Harvey-Berrick
This series. THIS.FLIPPIN'.SERIES. We start off with a taboo read, a married woman, and a much younger man.  In the sequel, that man is all grown up, and a Marine Chief. Another example of how it's not all parades and accolades when a soldier returns from war. Meaningful, raw, and thought-provoking.
I honestly can't sum this up any better than the blurb does:.
Making Faces is the story of a small town where five young men go off to war, and only one comes back. It is the story of loss. Collective loss, individual loss, loss of beauty, loss of life, loss of identity. It is the tale of one girl's love for a broken boy, and a wounded warrior's love for an unremarkable girl. This is a story of friendship that overcomes heartache, heroism that defies the common definitions, and a modern tale of Beauty and the Beast, where we discover that there is a little beauty and a little beast in all of us.
A MUST READ.
So there are some of my favorite stories featuring military men! Which are some of yours?
To all the men and women who have made the sacrifice to serve our country, I thank you, and I thank your families, for your service.