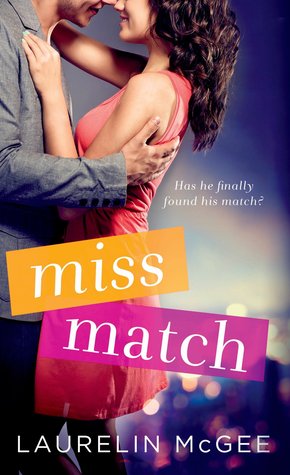 Miss Match
ARC provided by publisher to facilitate this review.
Welcome to the sexy, crazy, wildly unpredictable world of modern matchmaking, where fixing up strangers is part of the job--but falling in love is an occupational hazard…
HE'S THE PERFECT CATCH.
Blake Donovan is tall, handsome, rich, and successful--so why would a guy like him need a matchmaker? Andrea Dawson has no idea, but a job is a job. After being blackballed from a career in marketing, Andrea agreed to use her unique profiling skills to play matchmaker out of pure desperation. But when she meets her highly eligible--and particular--first client face to face, she wonders what she's gotten herself into…
IS SHE HIS PERFECT MATCH?
Blake knows exactly the kind of woman he's looking for--and it's the total opposite of Andrea. Though smart and undeniably sexy, she is simply too headstrong for a man who's used to being in charge. Still, Blake's blood pressure rises whenever she's near him. How can he explain the smoldering attraction that sizzles between them? And how can Andrea deny she's feeling it, too? Maybe, just maybe, they've finally met their match…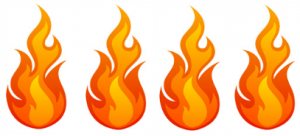 I don't even know why I'm bothering to write a review of this book. The long and short of it is, THIS BOOK IS ENTIRELY TOO CUTE, AND YOU NEED TO READ IT RIGHT NOW.
Miss Match by Laurelin McGee saved my sanity. I was in a bit of a book funk, after reading a series last week that was on the heavy side. I couldn't pick up anything new after that, I was just re-reading old favorites. This book was the perfect antidote. Sexy, sassy, and way too much fun.
The premise of this book was one I hadn't read before, and I really enjoyed it. I could feel the sparks between Blake and Andrea right away, and I ADORED their snarky banter. Their relationship definitely followed a different path than I was expecting.
Told in dual POV (my absolute FAVE!), the tension between Andrea and Blake was just delicious. Although the surface of this book was all sizzle and sass, there were hidden depths to the characters which I loved getting a peek at.  The couple is not who they'd have the other believe, not deep down, and following their journey was some of the most fun I've had with a book in a while.
This book is perfect for those looking for a fun, captivating read that will leave you grinning long after you've read it.