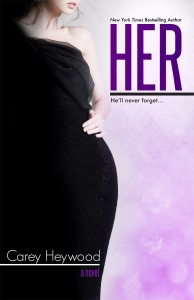 You know her side of the story, now learn his.
"It was useless. I felt branded beneath my skin by a girl who left without even saying goodbye."
When Will Price was assigned a partner for a sixth grade class project he had no idea she would become his best friend. After years of friendship, she eventually became so much more.  Then, one day she left with no explanation.
Will's life shattered right before his eyes and he was left alone to pick up the pieces.  Floundering without her, Will must figure out a way to carry on, to find a way to exist without her.
Seven years later, a chance encounter leaves him desperate to get her back. He has one week to make her his again.  Not everyone gets a second chance with the love of their life and Will is determined to never lose her again.
From The Mind of Mo
DISCLOSURE: OK, I have to be honest with you guys. When I signed up to participate in this Release Day event, I hadn't yet gotten to read Him. I had heard so many good things, I just never quite got around to it. So when it came time to prepare for this post,  I picked up my copy of Him, and got to work. Let me give you a short little timeline on how this all went down.
1 AM: Mo: "Self, now you KNOW you should not start reading HIM right now, you'll never sleep. Just wait until tomorrow." Self: "Shut up, Mo! You'll sleep when you're dead."
1-5 AM: Fall in love with the story of Will and Sarah in HIM.
5:30 AM: Kindle concussion finally convinces me to go to sleep. (at 94%, mind you!)
8:30 AM: Unceremoniously woken up via Facebook message by an author who shall not be named **side eye**
9:30 AM: After intense convo about the one and only Knight Sebring (that's a whole other post), I begin HER.
Fast forward one completely unproductive morning and one broken swoon bone, I am in LOVE with HER.
It is widely known that I am a sucker for the male POV in books. I just love being inside the guy's head. HER was no exception to that rule. I loved, loved, LOVED William, he was just about gave me a cavity he was so sweet. Like I said, I fell in love with Will & Sarah's story in HIM, but knowing Will's thoughts, even from when they were kids, gave a whole new dimension to the story.
More than a mere retelling, I thing of HER as a completion of HIM. (Not that HIM felt incomplete in ANY way). While some scenes overlap, we're still getting a lot of new material, from way back when Will and Sarah met, to what happens while Sarah is gone, all the way to what happens between them after the end of HIM. This novel brought their story together so well, I was honestly just left a squishy mess after reading these books.
Now, I know that you're probably still scratching your head about my earlier "broken swoon bone" comment. What, you ask, could even CAUSE one to break their swoon bone? (Yes, I know it's not is Grey's Anatomy, but TRUST, it IS a thing!) Well, a line like this will do it every time;
I can be Wesley to her Buttercup forever as long as she doesn't leave me again.
Am I right, or am I right? This may well be my favorite line in a novel EVER.
But then Carey went and did it again. I can't give away spoilers here (cuz that shit's not cool), so I will sum it up with three words.
Gumball
Machine
Ring
After that, I was done. I was SO done. I may not be able to ever swoon again. And while I should be mad at Carey for this, I simply cannot be. That scene made my heart sing.
So while you can see that I went through some trials and tribulations reading this series (I suffer for my craft, yo. The struggle is real), it was SOOOO worth it. Four deliriously happy stars go to HER by Carey Heywood.
Meet Carey Heywood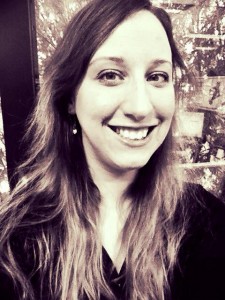 New York Times and USA Today Bestselling author. I make up stuff and write it down. Here are some things that make up who I am, in no particular order; Books, Swedish Fish, Rivers, Kids (I have some), Husband (I have 1), Dog, Wuss, Reader, Elephants, Mermaid Shows, Belgian Chocolate, Plastic Rings, Fizzy Water, Abs (I don't have them…well yes, I have them but they're nothing to look at I meant Abs that I like to look at), Twitter (@careylolo), Making up Words, Chair Dancing, Old Movies, Cartoons, Belgian Waffles, Mint Chocolate Chip Ice Cream, People, Kayaks, Screen Porches, Laughing, Colored Paperclips, Junky Green Laptop, Golden Rule, Falling in Love, Jumping in Puddles, Spellcheck, Windy Days.
Facebook ♥ Twitter ♥ Goodreads ♥ Website
Giveaway!
(but seriously, don't bother entering, I want this one all to myself!)