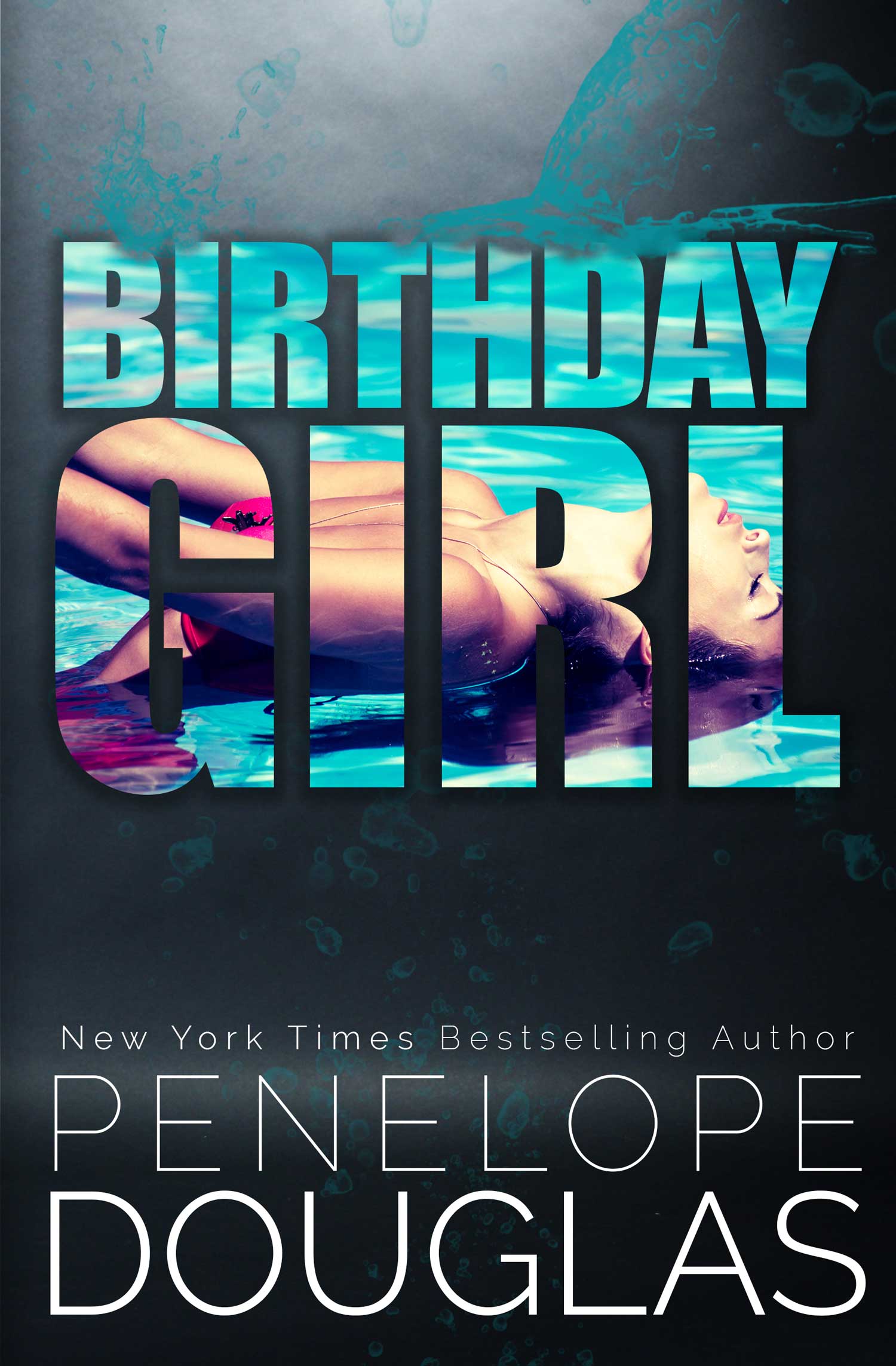 Birthday Girl
Read via Kindle Unlimited
From New York Times Bestselling author Penelope Douglas comes a new forbidden love story…
JORDAN
He took me in when I had nowhere else to go.
He doesn't use me, hurt me, or forget about me. He doesn't treat me like I'm nothing, take me for granted, or make me feel unsafe.
He remembers me, laughs with me, and looks at me. He listens to me, protects me, and sees me. I can feel his eyes on me over the breakfast table, and my heart pumps so hard when I hear him pull in the driveway after work.
I have to stop this. It can't happen.
My sister once told me there are no good men, and if you find one, he's probably unavailable.
Only Pike Lawson isn't the unavailable one.
I am.
PIKE
I took her in, because I thought I was helping.
She'd cook a few meals and clean up a little. It was an easy arrangement.
As the days go by, though, it's becoming anything but easy. I have to stop my mind from drifting to her and stop holding my breath every time I bump into her in the house. I can't touch her, and I shouldn't want to.
The more I find my path crossing hers, though, the more she's becoming a part of me.
But we're not free to give into this. She's nineteen, and I'm thirty-eight.
And her boyfriend's father.
Unfortunately, they both just moved into my house.

**Rambling stream of consciousness ahead**

Well, here we are. Another book review that physically pains me to write. I LOVE Penelope Douglas, and I wanted to love this book. I wanted to love this book SO HARD. When I first read this blurb, I felt like Penelope sat down at her desk, cracked her knuckles, and said, "Self? What kind of book does Mo want me to write? How do I check alllll of her boxes?"

And BOOM. Birthday Girl was born. Unfortunately, there were complications in the delivery room. Because your girl did not love this one. And I'm so sad about that. I have loved pretty much everything I've read from Penelope thus far, but this book just really missed the mark for me.

The writing is much weaker than I'm used to from Penelope. Editing errors, inconsistencies, and underdeveloped characters kept pulling me out of the story. I felt myself itching to make notes on this one. So.many.notes.

There was also waaaaayyyy too much WTF-ery for my liking. These characters had more mood swings than an undercaffienated menopausal woman. AND DON'T GET ME STARTED ON THE DAMN DESK. WHHHHHYYYYYYY? WHAT is sexy about that?!?!?!?!?!

I felt like some characters and scenes were there specifically to advance a certain plot point, not because they were developed naturally or central to the story. Like, "well, X needs to happen, so I'll place Y here to force it all to make sense." You know the story you've heard about parents whose baby who needs a new kidney, so they purposely have another baby so they can get a kidney from him? That's what this felt like.

Don't get me wrong, there were some parts that I really enjoyed. I LOVED how Pike & Jordan wanted to take care of each other. I love me a protective man, and Pike was definitely that. Points for Pike. And the last 10-ish percent? Delicious cheesy gooey goodness.

There were definitely some hot scenes that I was TOTALLY here for. I was LIVING for their chemistry at times.

But I wanted to smack people upside the head sometimes, too.

The bones of this story were solid, and if more attention had been paid it, I feel like this is one that could have blown my mind. And I'll forever be sad that it didn't.

I will definitely read the next book, however, because I'm still a big fat fan of Penelope Douglas.