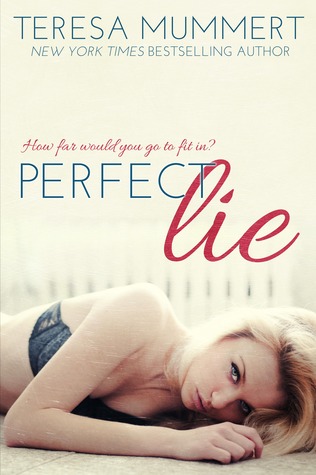 Perfect Lie
New Adult, Contemporary Romance
12/17/2013
Kindle
ARC received from author for review
Sometimes love burns so hot in your veins that it consumes all rational thought.
That's why Brock and I never had a chance. I had to start my life over. College was my chance to become someone new. I changed everything about myself to fit in, but one person saw through my facade.
The attraction between Abel and I was undeniable, but I still hadn't healed from the painful secret I carried around with me. Abel struggled to get me to face my past in order to move forward. In doing so, he revealed a secret of his own; one that changed everything I thought I knew.
A secret that would bring Brock back into my life and force me to face the truth of what really happened the day I lost him.
Where to begin with this review? My feelings are all over the place on this one. First, the PROS:
As in her other novels that I've read, Teresa Mummert succeeds at creating characters that you both love and loathe. Let's take Delilah. Dealt a shit hand since birth, she's dealing with her life as best she can. She's trying to start over, and have a different life. However, she's self destructive, and really makes questionable choices.  You'd think with her upbringing that she'd be trying to better her life. I want to shake her. However, I also know how broken she is, and want to snuggle her into my bosom and mother-hen the shit out of her. (Teresa Mummert likes to make me feel a little bi-polar.)
Abel…oh, Abel. He and Lie are drawn to each other when they first meet, and their relationship gave me a mild case of whiplash. You could feel their attraction, but then Abel would go ahead and act like an ass. He would apologize, and Lie would push him away. He became protective of her, and she would bitch him out and piss him off, so he made tracks. Their banter was pretty funny, and I loved them when they were getting along.
But where is Brock, Delilah's great love? Why are they not together? What great forces of fate are keeping them apart?
And then….and then…..BOOM. The Great Story Twist of 2013 smacked me right in the ass. (Not gonna lie, I kinda liked it.)
So.Many.Questions.
Sadly, there are also some CONS for me.
I wanted more backstory on Lie & Abel. Yes, we get flashbacks on the relationship between Lie & Brock, but I still felt like some of the story was missing. I just wanted more. As for Abel, we get almost NO backstory on him. While it didn't bother me as much as it did with Lie, I would have liked for his story to be fleshed out a little more.
The story developed very slowly, waiting until about 80% for any *major* action to occur. Normally, I wouldn't mind this, I can appreciate the slow burn, but it was like hitting a brick wall. …drama…action…BOOM TWIST…the end. I felt that the amazing plot twist deserved a little more expanding upon, and I was left with several questions.
All in all, Teresa Mummert tells an interesting story in a captivating way. (I read the whole thing in pretty much one sitting). The characters aren't fucked up for the sake of being fucked up, they have reasons for their actions. And when you find out what they are, your minds will be blown. Perfect Lie is definitely worth the read.
Meet Teresa Mummert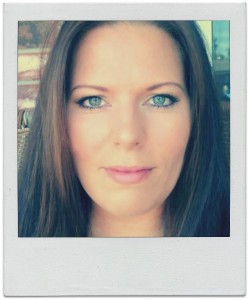 I was a Russian spy at the ripe age of thirteen, given my uncanny ability to tell if someone was lying ( I also read fortunes on the weekends). By sixteen I had become too much of a handful for the Lethal Intelligence Ensemble (L.I.E.). I was quickly exiled to the south of France where I worked with wayward elephants in the Circus of Roaming Animals and People (C.R.A.P.). I was able to make ends meet by selling my organs on the black market for pocket change and beer money. At the age of twenty three I decided to expand my horizons and become a blackjack dealer in Ireland. I loved the family atmosphere at Barney's Underground Liquor Lounge (B.U.L.L.). People couldn't resist the allure of Liquor up front and poker in the rear. Eventually I became tired of the rear and headed off to the United States to try my hand at tall tales. That is what brings us here today. If you have a moment I'd like to tell you a story.
(This bio is not to be taken seriously under any circumstance.)
Teresa Mummert is an army wife and mother whose passion in life is writing. She is the author of the New York Times and USA Today bestselling novels White Trash Beautiful and Suicide Note. Born in Pennsylvania, she lived a small town life before following her husband's military career to Louisiana and Georgia. Check out her website for samples and updates! TeresaMummert.com
Facebook ♥ Twitter ♥ Goodreads ♥ Amazon
GIVEAWAY