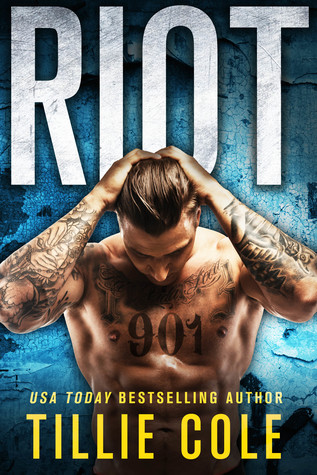 Riot
Scarred Souls #4
ARC was provided by the publisher to facilitate this review.
They call me 901. I am a monster, a killer, a champion. In the blood pit I am a god. I have no name, no family, and no identity. When master says fight, I fight…until I am the only one left standing. I have one goal, to fight so well that I am freed. I don't need friends, I don't need women. They are weaknesses. I am strong.
Until I see her. She is gorgeous and kind and off-limits to me. She was stolen as a child to be the worst type of slave and now master wants her. What he wants, he gets. With a smile, she melts my brutal heart. I have never wanted anything more.
I need to make a choice. Freedom or Love. I cannot choose wrong.
Riot is the fourth book in the Scarred Souls series. This book is easily the most intense of them all. 901 is a merciless killer. Most of his life he's been a prisoner, a slave. Kept drugged and turned into a fighter that has to kill or be killed in the matches he's entered in the blood pit. 152 is a slave of another kind.
Be still my heart. This book takes you on a wild ride of emotions. There were times when I would have to stop reading and take a break because it would get so intense. Tillie Cole is a master at making you feel like you are experiencing the book right along with the characters. But beyond all the blood and violence (you may want to take note of that if you're faint of heart) an absolutely beautiful love story is told. Two broken people that become whole together.