Ruin & Rule
Pure Corruption MC #1
ARC provided by publisher to facilitate this review.
Growing up in the same motorcycle club, Arthur Killian and Cleo Price were as close as siblings until the night he set her home on fire. Her testimony sent him to prison, but he used his talent with numbers to secure an early release. When Arthur and Cleo's paths cross again, he knows he's found the perfect opportunity for revenge.
The sole survivor of the fire that killed her parents, Cleo grew up with painful scars covering the entire right side of her body. Now, though, she wakes up with tattoos covering the left half, and no memory of how she got them. In fact, she remembers nothing from her previous life. The only thing she knows is that her captor is familiar, and he makes her feel things she never thought possible. But he has secrets about her past, and Cleo discovers that the truth may be hidden in the markings covering her body.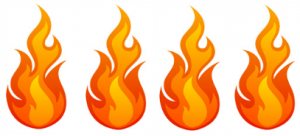 Hi. My name is Mo, and I am a Pepper Winters virgin. (Hiiiiiiii, Mo) Ok, well, I WAS a Pepper Winters virgin. Then this book made its way into my mailbox. Pepper's reputation is a storied one in my book lover circles, and I was excited to finally read one of her books. I wasn't sure what to expect going into this story, and Pepper definitely left me reeling after this one.
Ruin & Rule was a masterfully told story, weaving together alternating viewpoints, past and present storylines to tell the tale of these two complicated characters. This book completely envelops the reader, making it near impossible to put the book down, as you are DESPERATE to know more, more, MORE!
It's intense, it's gritty, it's full of love, secrets, lies, revenge, and devotion. It really is a complex mix of so many emotions, Ruin & Rule forces the reader to think and to feel.
This book is intricately layered, and while certain aspects of this story were pure perfection for me, there were some facets that just didn't gel with me. However, I'm fully expecting everything to come full circle when Sin & Suffer is released early next year. (If you need me, I'll be waiting on my doorstep for that Amazon delivery!)
While this was my first Pepper Winters book, it certainly won't be my last.
Giveaway
Pepper Winters is a New York Times and USA Todayinternational bestseller. She loves dark romance, star-crossed lovers, as well as the forbidden and taboo. She strives to write a story that makes readers crave what they shouldn't, and delivers complex plots and unforgettable characters that keep readers talking long after the last page is turned. On a personal note she loves to travel, has an addiction to creme brulee, and is married to an incredible Canadian who puts up with her endless work hours and accompanies her on signings. She's also a firm believer that the impossible can become possible.