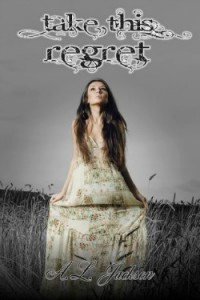 Christian and Elizabeth were the ideal couple. Inseparable since their first year at Columbia University, they had a bright future as they begin their senior year, and law school draws near. Everything changes when Elizabeth gets pregnant.
Christian, a motivated man from a privileged background, sees a baby as a hindrance to the future he has carefully planned out. He urges Elizabeth to have an abortion. As a woman planning to focus her law career on children's rights, she knows that she wants to keep the baby. Christian forces her to choose between him and the baby, and she walks out of his life.
Five years later, Christian hasn't seen or heard from Elizabeth since she left his apartment that night. He has relocated to San Diego after fulfilling his dream to work for his father's prestigious law firm. However, he is haunted by the choices that he made. He hasn't stopped loving Elizabeth, or thinking about the child that he's never known.
In a chance encounter, he is captivated by a beautiful little girl he sees in the supermarket. She is strangely drawn to him as well. When she smiles at Christian, he realizes he is looking into his own eyes…
————————————————————————————————————————————-
As a relatively new A.L. Jackson fan, (I've only read one of her other books, Pulled, which I loved) I am impressed by the level of emotion she is able to weave into a story, while still managing to make it feel authentic. This story alternates points of view between Elizabeth and Christian, each character being so well developed and real that I had no trouble relating to them and becoming fully immersed in their world. (Side note: You KNOW I'm investing in the characters when I didn't ONCE think of the OTHER Christian *ahem* while reading this book!)
Like I said, the emotions run thick in this book. Both Christian and Elizabeth are damaged by their earlier relationship, and they're not the only ones. The effects of their choices have rippled out to their families and friends as well. All of these characters are well fleshed out; they don't feel like they were just tossed in there as filler.
Their story is remarkably well-told, and is a testament to the power of a parent's love. Jackson also shows us that people are capable of real change, and love can soften a hardened heart, if only you'll let it.