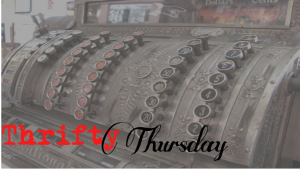 So you know I'm a book lover, a music nerd, a potty mouth, and a beer snob. Did you also know I'm a cheap bitch? (Note to self: amend "About Me" page). Anyhoo, I've discussed in the past how obsessing over all these amazing books and authors can sometimes put the hurt on your wallet.  Whenever possible, I like to economize on my purchases.
I do this in a multitude of ways (SAT word for the win!). I buy when eBooks are on sale at Amazon, I utilize freebie codes when they come up on Smashwords, I stalk the free Kindle book sites like Christian stalked Ana, and I hit up my Goodwill whenever I'm in the area. Today I wanted to share some killer deals with you, so you can snap up some awesome books at a great price!
First, my FB buddy Lynetta Halat has put her debut novel, Every Rose on sale at Amazon and Smashwords for only 99¢! How can you possibly resist this quote? Or this warning?  "Reader Beware: If you're not OK with having your guts ripped out, this may not be the book for you. If you're open-minded and willing to have a life-changing experience no matter what you have to go through emotionally, this is definitely the book for you." (My inner masochist LOVES this!)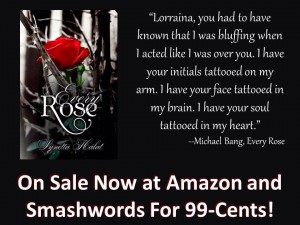 Now you all know my love for all things E.L. Montes. Disastrous and Cautious were fan-fucking-tastic, and Marcus DeLuca is a book boyfriend that you NEED in your stable! Cautious is currently making it's way around the internetz on it's Blog Tour, and to celebrate, the pair is on sale! You can get Disastrous, (the book that launched a thousand lady boners) for only 99¢ and Cautious for $1.99. Two books for less than three bucks??  *click*
Finally, I'll just take a minute to brag on my favorite find of the week. I was treasure hunting at the Goodwill, as I do, and in the book section, I came across these beauties!  Heat Seeker and Wild Card by Lora Leigh. They have been on my TBR for a while, and I just picked them up for 49¢ EACH! BOOM! Later that day, I saw Heat Seeker for sale at Target for 12 bucks. Not gonna lie, I did a little dance in the aisle.
There you have it, folks, my fun finds and recommended deals this week!  Which steals are going to, well..steal…this week?