This Just In!
EXCERPT I'd been in Dogwood a month and had been down to the ocean only once. Insane, right? I lived at the beach and I wasn't experiencing it. It hadn't been a priority, and honestly, I didn't have a lot of free time on my hands. When I wasn't picking up shifts at Whitecaps, I was talking on the phone to Brian, shut up in my room or doing it lying on the couch if … [Read More...]
Read This Shit!
WARNING: EXTREME FANGIRLING AHEAD. If you're looking for a well thought out, insightful, eloquent review of this book, keep on scrolling. I am not your … [Read More...]
Read This Shit, Too!
If you've been around me for any length of time, you're no doubt aware of my undying love and devotion to Kellan Kyle, and therefore, my love of S.C. Stephens for … [Read More...]
I Also Wrote About This Stuff, It's Probably Hilarious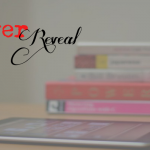 Title : Promise You Forever (A Callahan Family Short) Genre: Contemporary New Adult Romance Release Date: 7/16/2016 Brayden Callahan has loved Casey Grant his whole life. And Casey has only ever had eyes for Brayden. From puppy love to undying passion, … [Read More...]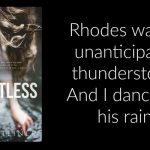 In Weightless, Kandi Steiner delivers a tense, emotional, sexy, and compelling read that held me hostage from the first chapter.  I was initially drawn to this story because of the gorgeous cover and the mysterious and compelling blurb. I wasn't … [Read More...]
Samantha Towle's newest release, The Ending I Want, has proven to be a real challenge for me to review. I enjoyed the book, I didn't LOVE it. There were a lot of things I liked about it, and a few things I didn't. In some cases, those things were one in the … [Read More...]